News

Meet the Team – Andy Haigh
The first person in our 'Meet the Team' series is Partner Andy Haigh.
A father of two, Andy told us how much he enjoys travelling and how his adventurous side has led to him trying Guinea Pig in Peru and beetles in Cambodia! When back home in Leeds, Andy loves his role and team at BHP and particularly values the company's collective attitude towards making it a great place to work and grow.
When did you join BHP?
Having joined in 2013 I have been with BHP for eight years now. I joined from Baker Tilly's, or RSM as it is now known, M&A and Private Equity team which was also based in Leeds.
What attracted you to BHP?
When I joined BHP, the firm was very new in the Leeds market having just acquired a small practice in North Leeds. Coming from a national firm, the move felt like a risk at the time. However, I was attracted by the prospect of working with some of my colleagues who were also moving across and who shared my vision of establishing the BHP brand in West Yorkshire, building on its highly regarded reputation in South Yorkshire for being the go-to advisory firm.
What does a typical day at work look like for you?
My day-to-day role is to help lead the corporate finance team in the Leeds office. This involves delivering mergers, acquisitions and fundraisings on behalf of clients. A typical day is very varied and involves a range of things including providing strategic advice to our clients, looking at new projects for the team, supporting colleagues to deliver existing projects and meeting with prospective funders and private equity.
What do you like best about working at BHP?
The people we have in the organisation and our collective attitude towards making it a great place to work and grow.
How has BHP helped you in your career so far?
I have had a lot of support and mentorship. I'm not going to lie, my role can be very stressful at times and you need to know the people around you have got your back just as you have theirs. I definitely feel like that exists strongly at BHP.
What are your highlights and key achievements?
My wife and I have had two children during my time at BHP and I've been able to see a lot of them while they are very young. I feel like getting this balance, alongside operating at a high professional level, is one of my greatest achievements.
What or who inspires you at work?
The leadership team we have at BHP are inspiring. They work tirelessly to help all of our colleagues to succeed, grow and hopefully be happy in their work.
What advice would you give to someone who was thinking about applying for a role at BHP?
Be yourself and leave your ego at the door.
What do you enjoy doing when you are not at work?
I really enjoy being active so, outside of spending time with my kids, you'll find me at my happiest on a walk in the Yorkshire Dales or out running or cycling.
I also enjoy travelling and most of our holidays to date have been visiting as many places as we realistically can in the time available.
If your life was a film or a book, what would it be?
No idea! Although someone sent me the book 'Can't swim, ride or run' when I dabbled with triathlon a few years ago, this is probably pretty representative.
What boxset are you currently watching?
I don't watch a lot of boxsets, especially not at the moment when the Euro's and the Tour De France are on, although I did really enjoy Homeland. It's got to be something fast-paced and that makes you think a bit.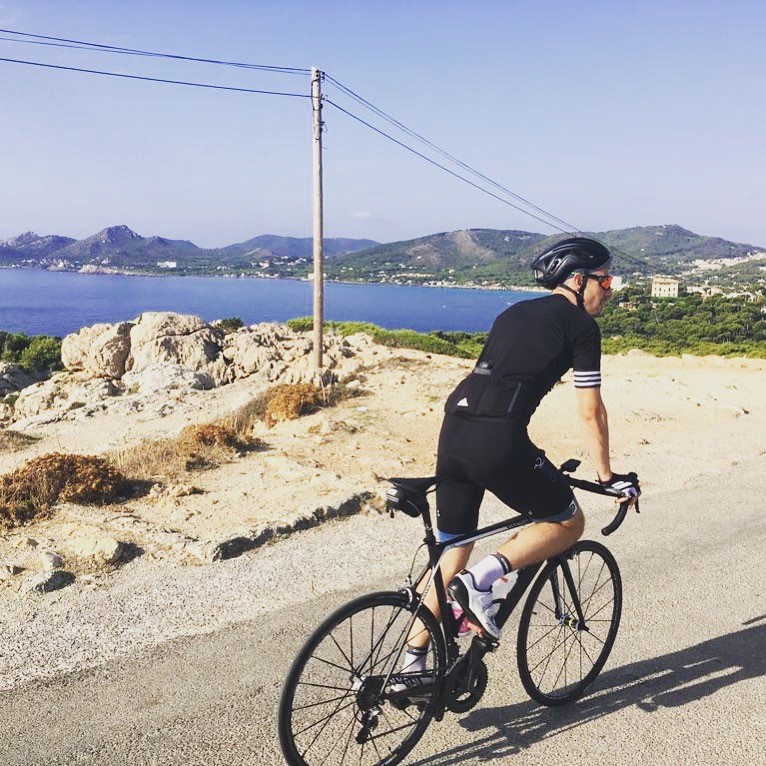 What is your favourite type of cuisine and why?
I like to try a variety of foods – some of the more extreme examples include trying Guinea Pig in Peru and beetles in Cambodia! I don't particularly have a favourite – certainly not from those two examples anyway! The cuisine I probably cook and eat the most of though is Italian. I think there is elegance in simplicity and anything with high-quality fresh ingredients usually tastes incredible.
What is the best place you have travelled to and why?
The trip I enjoyed the most was probably to South America. Walking the Inca Trail to Machu Picchu was a fantastic experience with unbelievable and varied scenery. We had a great time travelling with my brother and his wife, including when my wife almost mowed down a rather large pig on a quad bike as we went through a remote village before we travelled onto Argentina and then Brazil via Iguazu Falls.
Other than the Guinea Pig, the food and wine were generally amazing, and we enjoyed experiencing a range of cultures.
If you weren't a Corporate Finance Partner what would your dream job be?
I really admire my sister, Natalie, who has made it as a professional football player, currently playing for Aston Villa in WSL1. If you'd asked me 20 years ago, I would certainly have said that would be my dream job!